Your Mission:
You are a member of America's most successful crime syndicate, and your specialty has always been safe cracking. Today you'll be facing your greatest challenge yet, as you and your team attempt a bank heist at the Valley Isle Bank. Your recon team has just completed phase one of the bank heist – they have ensured the building is empty and gained access to the bank manager's office, where the door to the vault awaits.
They have assessed the situation and have reported that this particular bank vault is going to be difficult to compromise. They have discreetly hidden clues, tools, and hints around the office which you will need to complete your job as safe cracker. The recon team also reports that they have hacked the security system and shut it off for 55 minutes. After 55 minutes, not a second longer, the alarm will be activated, and you will have 5 minutes from that point to escape before law enforcement arrives.
Do you have what it takes to complete your bank heist, make off with the bank vaults contents and escape before being caught?
Check Availability
How to Reserve
Recommended Number of Players: 6-8
(up to 8 players allowed)
Escape Room Gift Cards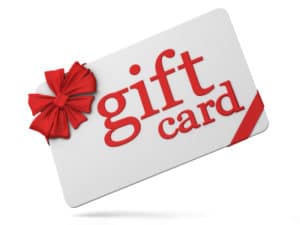 Looking for that Perfect Gift?
Shopping for someone else but not sure what to give them?
Give them the gift of challenge and adventure!  Perfect gift for birthdays, anniversaries, holidays, or any special event!