Team Building Activity in
King of Prussia
Make memories and build a better team with us!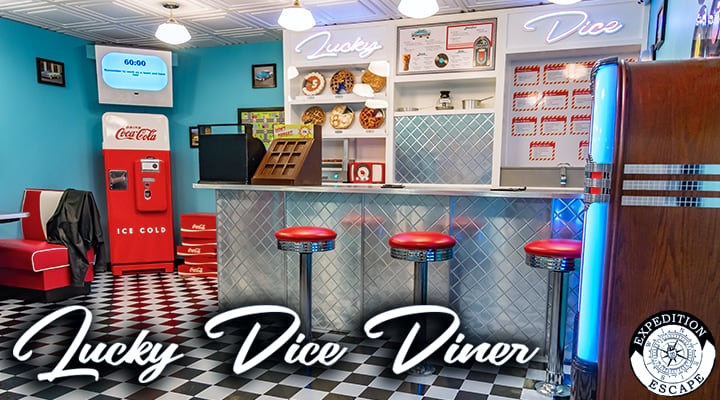 Games that bring out the best in your team.
The expert design team at Expedition Escape designed each of our team building games to be interactive, collaborative experiences for your group. The teams who finish their games with an escape are the ones that use each other's strengths and solve puzzles as a unit. Whether your team wins or loses, they'll have an awesome team building experience and an opportunity for bonding.
Our King of Prussia location is within a short driving distance of great restaurants for a pre-game or post-game meal!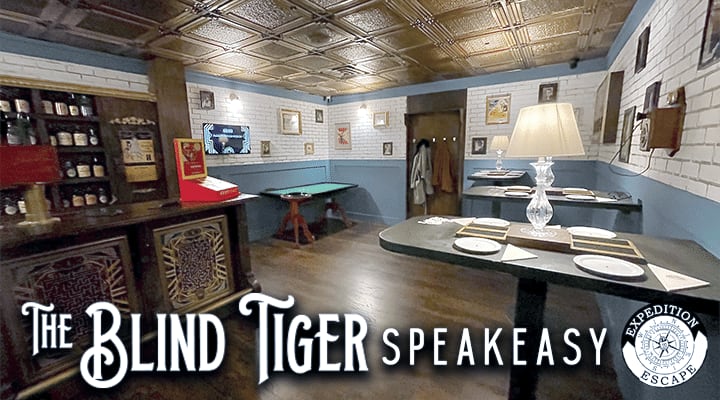 Expedition Escape King of Prussia
King of Prussia, PA 19406
Capacity: 60 players per hour
Pricing starts at $35.99 per player
Our King of Prussia location is close to numerous restaurant and shopping venues. There is also plenty of free parking around our building. This location hosts The Blind Tiger Speakeasy, a 1920's prohibition area themed escape game that can accommodate up to 12 players which is great if you have a large team.
First and foremost, escape rooms are fun! They also get the competitive juices going as your team has to prove that they have what it takes to escape. An added bonus of team building at Expedition Escape is the chance to watch your team tackle a problem together. You'll get to see who takes the lead, who motivates the others, and who has a knack for cracking codes and solving puzzles.
Where to Eat Before or After Your Escape Game Experience
If you're looking for places to eat before or after your game, we've got you covered. Expedition Escape King of Prussia is located minutes from the King of Prussia Mall, so there are many options for food and drinks! This location is situated in a great spot and makes it easy to keep treating your team!
The wonderful team at Plaza Azteca are great friends of ours and we highly recommend paying them a visit! Their staff is wonderful and the food is absolutely delicious. Not only do they have the classic Mexican fare you would expect but they also have their Drinks and Dessert menus!
This farmer-owned restaurant is known for their scratch-made dishes and award-winning brunch. Visit the Founding Farmers and you'll be sure to walk away happy after enjoying some perogies, southern fried chicken, or hand-made pastas.
Not only will you feel great about your visit to Mission BBQ because of their world-class food but also because it helps serve a purpose. Their mission is to serve those who served in the armed forces and so far, the company has donated over $10 million to local and national charitable organizations.
City Works in King of Prussia, PA is the type of atmosphere that just makes you say wow. From the 9,000 sq ft indoor dining area, 14 extra large HDTVs, and 90 beers on tap, this spot is a great place to hang with your group. If you're there on the weekend, make sure to check out their Rock N' Roll Brunch!
North Italia specializes in a modern interpretation of Italian cooking. Dishes are handmade from scratch daily by a team of passionate and dedicated people who deliver the perfect handcrafted experience.