Philadelphia's Top Rated &
Voted Best Escape Room Attraction!
WHY CHOOSE EXPEDITION ESCAPE?
Expedition Escape Rooms is the Greater Philadelphia area's only Escape Room challenge that offers private reservations! That's right! You'll never be locked in a room with any strangers in our rooms, only your group and the people you know! And by the way, you are NEVER physically locked in any of our rooms, we always have safety in mind! Plus check out all of our sanitation policies we have in place to make sure we're the safest entertainment experience around!
Our Escape Games are the Most Immersive and our staff is amazing at making your experience one to remember. Can You Escape The Room?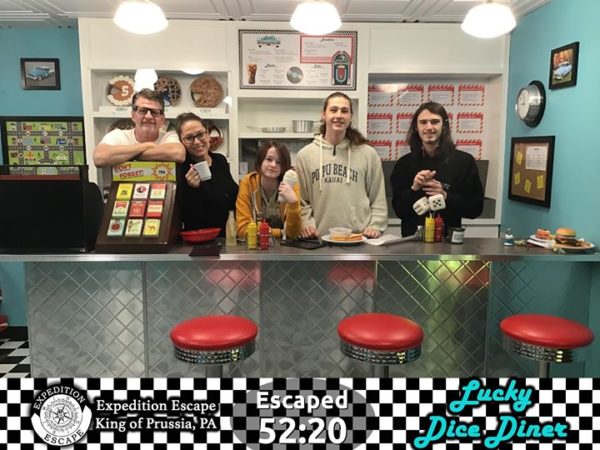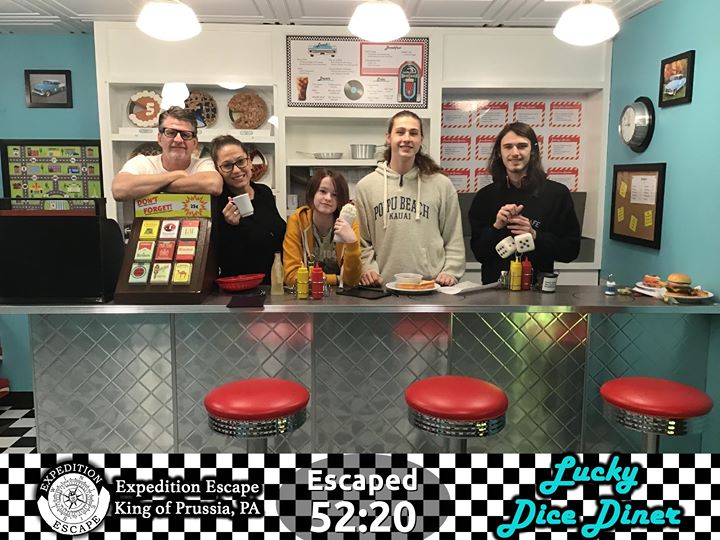 Our Safety Promise
Having the safest escape room entertainment experience anywhere is extremely important to us. Learn about the extra precautions we are taking to ensure that your adventure is as safe as possible
See Our Sanitation & Safety Policies
OUR MOST POPULAR ESCAPE THE ROOM GAMES KING OF PRUSSIA, PA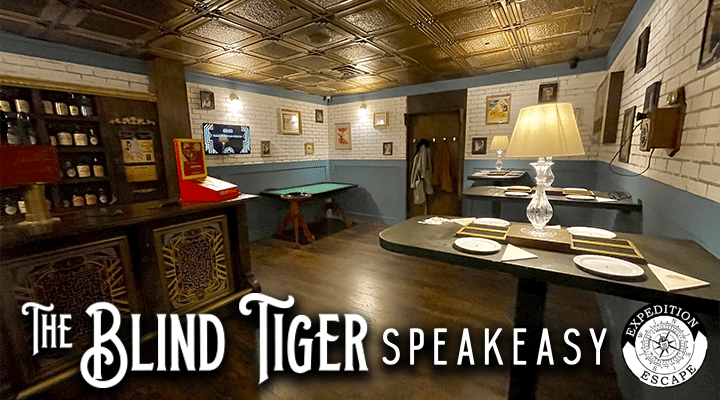 THE BLIND TIGER SPEAKEASY – NEW
RECOMMENDED NUMBER OF PLAYERS 6 to 8
(can hold up to 10)
It's the year 1923 and prohibition is in full swing. Maximillian Malone, is making a killing selling his booze at his local joint. You and your mafia gang want in on the action. Your lookouts have learned that Maxie and his gang will be out on the town tonight, celebrating their continued success, so it's the perfect time to strike! Don't get caught or you and your crew will be pushing up daisies before the evening's over!
Can you find Maxie's Moonshine before he returns?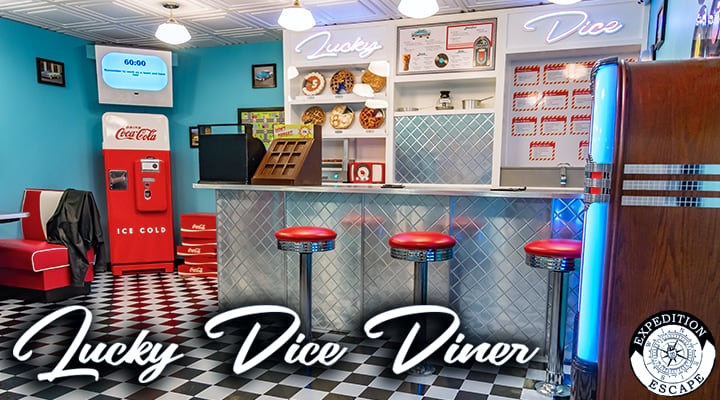 RECOMMENDED NUMBER OF PLAYERS 5 to 7
(can hold up to 10)
You and your fellow co-workers are getting ready to tune into the annual Route 66 Cross Country Race that your boss, Johnny, is competing in. Suddenly, the phone rings and it's a frantic Johnny telling you he forgot his lucky dice somewhere in the diner. Now it's up to you and your co-workers to search the diner and find Johnny's dice before the race starts!
Can you find Johnny's Lucky Dice before the race starts?
We had the best time. The rooms are very detailed. Tory was our guide and she was fantastic. Would love to do another room. She explained everything and made us feel comfortable.

Miss ChinaDoll


11/24/2019
OUR MOST POPULAR ESCAPE THE ROOM GAMES MONTGOMERYVILLE, PA
RECOMMENDED NUMBER OF PLAYERS 6 to 8
(can hold up to 10)
There has been a pandemic outbreak of Apocu-enza, a horrible virus that spreads quickly and is always fatal. Luckily, you work in the lab where a scientist has created the only known cure. Unfortunately, the scientist that created the cure has recently contracted the virus but has hidden the formula in the lab. You and your fellow survivors have 60 minutes to acquire the antidote before the virus infects you.
Can you make it out of Quarantine alive?
RECOMMENDED NUMBER OF PLAYERS 6 to 8
(can hold up to 10)
As an aspiring inventor, working with Da Vinci would be a career-defining accomplishment. In the first step to an apprenticeship, DaVinci has devised a test for you to complete. He will allow you into his private office where you will have one hour to work through the puzzles he has left for you and let yourself out.
Do you have what it takes to become Da Vinci's apprentice?
Sophia was a great host! She was friendly and kind and made for a very enjoyable experience. We did the Diner escape room and the puzzles were excellent. Doable but appropriately difficult. Thank you Sophia for a great afternoon.

Catherine Gorman


11/08/2020
Don't have time to get a group together?
Aren't ready to come play one of our physical games?
Play one of our online games with your family and friends!
Don't forget to take a selfie at the end when you escape and tag us! #ExpeditionEscape
❤️

Marisa & Skylar
(Owners of Expedition Escape)
*Please note that you must be within 150 miles of our location to be able to play our online games.*
FIND US ON SOCIAL MEDIA
Find and Rate Us on Social Media, See What All The Fuss Is About
After amazing Tessa gave us the safety rules we entered the room, watched an intro video and got right to work. Our team of 4 escaped the room in 53.23 minutes! Was so awesome being only with your people, no strangers. The activities were so much fun and we cannot wait to do the diner next!! Ty Tessa for a fun experience! You were great!!

Jamie Kovatch


5/26/2021