Philadelphia's Top Rated &
Voted Best Escape Room Attraction!
WHY CHOOSE EXPEDITION ESCAPE?
Expedition Escape Rooms is the Greater Philadelphia area's only Escape Room challenge that offers private reservations! That's right! You'll never be locked in a room with any strangers in our rooms, only your group and the people you know! And by the way, you are NEVER physically locked in any of our rooms, we always have safety in mind! Plus check out all of our sanitation policies we have in place to make sure we're the safest entertainment experience around!
Our Escape Games are the Most Immersive and our staff is amazing at making your experience one to remember. Can You Escape The Room?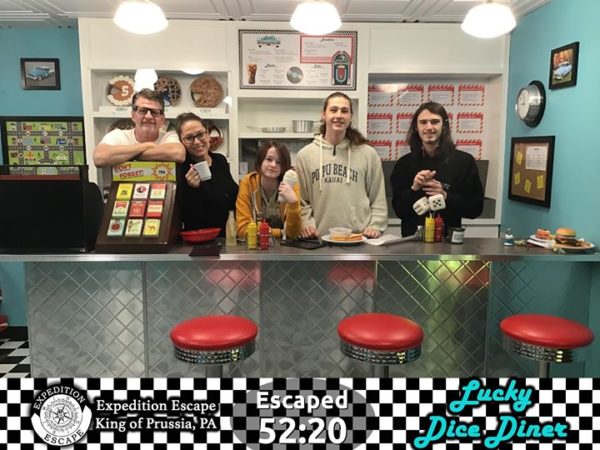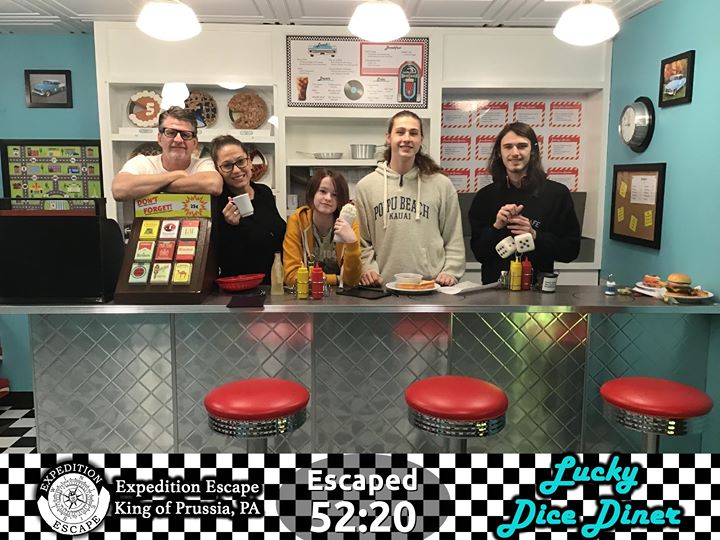 Our Safety Promise
Having the safest escape room entertainment experience anywhere is extremely important to us. Learn about the extra precautions we are taking to ensure that your adventure is as safe as possible
See Our Sanitation & Safety Policies
Don't have time to get a group together?
Aren't ready to come play one of our physical games?
Play one of our online games with your family and friends!
Don't forget to take a selfie at the end when you escape and tag us! #ExpeditionEscape
❤️

Marisa & Skylar
(Owners of Expedition Escape)
*Please note that you must be within 150 miles of our location to be able to play our online games.*
FIND US ON SOCIAL MEDIA
Find and Rate Us on Social Media, See What All The Fuss Is About

It was our first escape room and we loved it so much we booked another before we left! Update: 12/13/21-Yesterday we did our third escape room here and purchased a gift card to do another one soon. This time we did Lucky Dice Dinner and it was my favorite so far. The rest of my family still says the our first Quest for the Throne was the best. In our opinion you can't go wrong with any of them though! Clean, creative and so much fun!!!!

Marcie Witmer