Baker Street Mystery Escape Room Game – King of Prussia, PA
60 Minutes to
Catch the Culprit
Baker Street Mystery challenges players to solve a murder mystery while attempting to dismantle a notorious gang.
The Baker Street Five, a high-profile gang, has been terrorizing Victorian London. The leader has murdered one of its members and it's up to you to figure out who the leader is and who was his untimely victim. He plans to quietly leave the country before he can be caught.
Can you carefully observe your surroundings, pick up on the subtlest of clues, and correctly piece together the information to identify the members of the Baker Street Five and solve the case before the trail grows cold?
*This room requires some physical activity that may not be suitable for some participants. There is a way to bypass this part while still getting the full experience but please let your Expedition Guide know you'll need to bypass it when you arrive for your reservation.*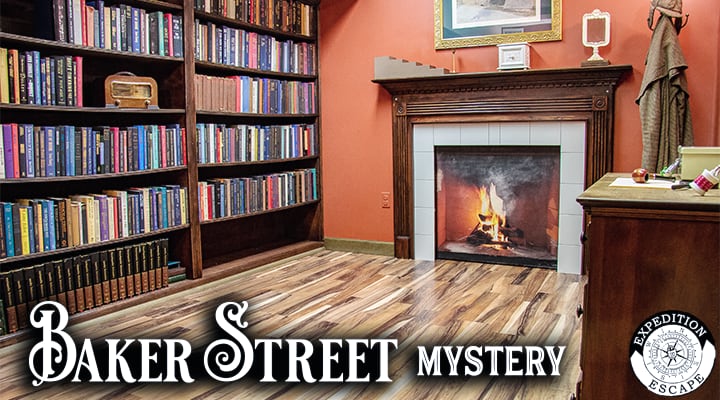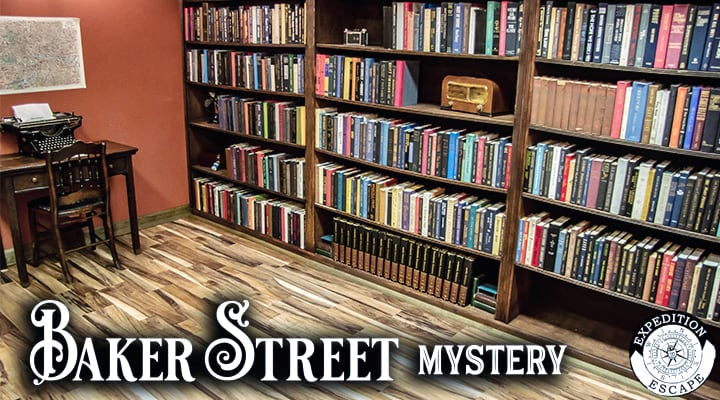 ALL PRIVATE GAMES!
You'll never be with any strangers!
Minimum Number of Players: 2




Recommended Number of Players: 6 to 8


Maximum Number of Players: 8
Our recommend number of players is for those that have experience with escape rooms.
On Saturdays and busy Holidays, we have a minimum number of 4 players.
This is a combination of a N.E.R.D (New Escape Room Designs) designed game (with parts of it that could be located in different areas) and an in house designed game by the owners, Marisa and Skylar, of Expedition Escape!