Aunt Edna's Inheritance Escape Room Game – King of Prussia, PA
60 Minutes to
Find the Inheritance
Your poor old Aunt Edna has been growing increasingly paranoid over recent years. Since the passing of her husband and the payout of his sizable life insurance policy, she has suspected the entire family has been trying to steal the inheritance.
Now that she has been moved into a nursing home, she is appealing to you, her favorite relative, to enter her condo, retrieve some personal belongings, and arrange to have them sent to her.
The inheritance is carefully hidden somewhere in Edna's condo, and it's protected by layers of tricks and traps. If you're clever and quick, you may be able to find this wealth that has eluded many before you.
Can you find your Aunt Edna's inheritance?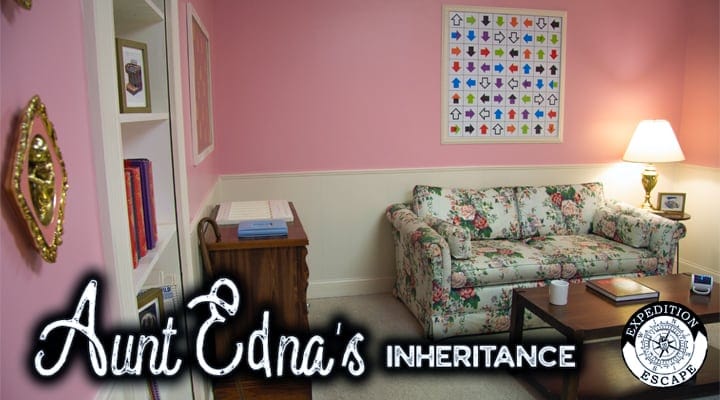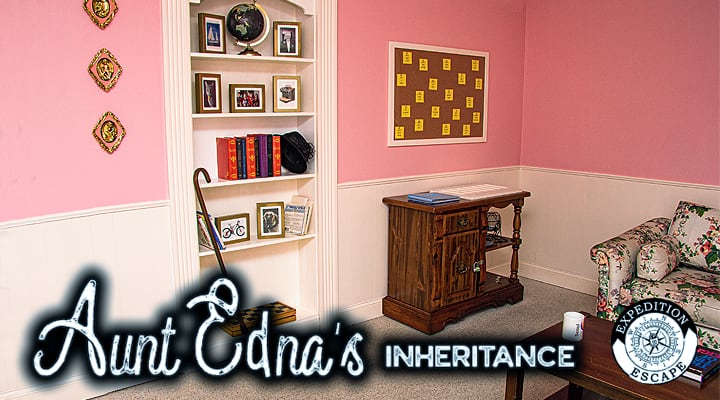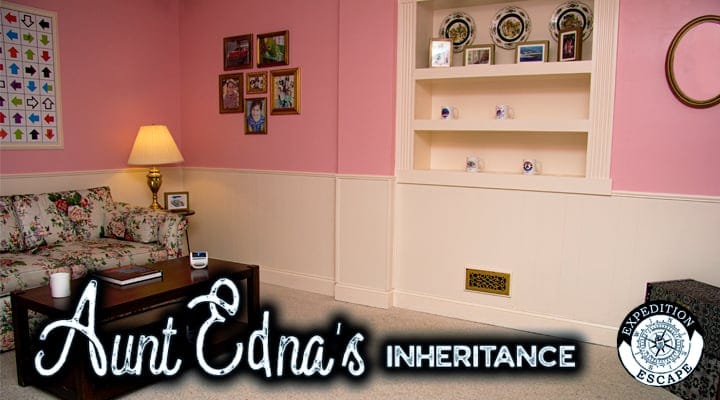 ALL PRIVATE GAMES!


You'll never be with any strangers!
Minimum Number of Players: 2




Recommended Number of Players: 4 to 6


Maximum Number of Players: 10
Our recommend number of players is for those that have experience with escape rooms.
On Saturdays and busy Holidays, we have a minimum number of 4 players.
This is a combination of a N.E.R.D (New Escape Room Designs) designed game (with parts of it that could be located in different areas) and an in house designed game by the owners, Marisa and Skylar, of Expedition Escape!