All About Expedition Escape
"When we started Expedition Escape in 2016 we had a vision to create the BEST escape rooms in our community."
When Marisa Capobianco and Skylar Zarzecki experienced their first escape room in Philadelphia, they were hooked! From that moment, they knew they had to bring this fun concept closer to home. Marisa was a junior in college and Skylar was a senior when they opened Expedition Escape in King of Prussia in 2016.
Skylar graduated in 2016 with a degree in Applied Engineering Technology Management with a focus on Advanced Manufacturing from Millersville University. Marisa graduated in 2017 with a degree in Business Administration and a minor in Marketing from York College of Pennsylvania. Together they make a great team!
Marisa and Skylar plan and build their own games. Having personally played over 500 (and that number keeps growing) escape rooms around the U.S., you might say that their "hands-on" research helps them to create exceptional experiences. "With every game we play, we take into account what made it great and what made it, not so great. We take these considerations to heart and develop not only our games but also our customer service and overall operations in order to be one of the best our industry has to offer," says Skylar.
One of the main things that set Expedition Escape apart from others is that they offer private reservations. During Marisa and Skylar's research, they realized that playing with strangers could drastically decrease the satisfaction of a guest's experience. At Expedition Escape, you will never be in a game with strangers, but only people you know.
Their customers truly are everyone. Escape rooms can be for families, friends, coworkers, or teams. "Some of the most fun we have is watching grandchildren, parents, and grandparents all come together as one with everyone being able to participate," says Marisa.
Marisa and Skylar have lived in the Greater Philadelphia Area their entire lives. They love the area and hope to stay for years to come! They are grateful for the community's support. Voted 2021 Montgomery County's Best Escape Room Attraction, this is a great outing for any group.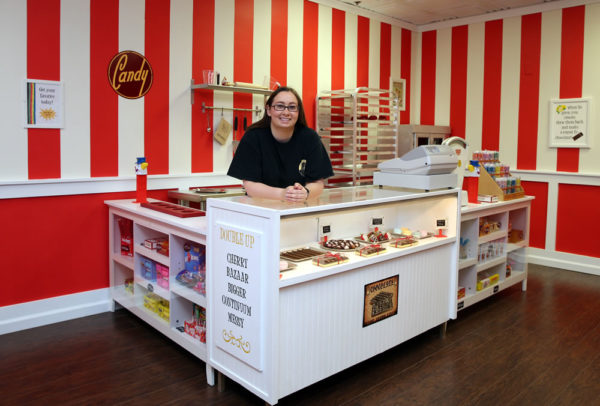 "It was a challenge traveling home every weekend in my senior year to create the games and work, but it was certainly worth it. I learned time management skills and how to juggle assignments, group projects, and running a full-time business as well."

Marisa
Check Out Our Online Escape Rooms
Don't have time to get a group together?
Aren't ready to come play one of our physical games?
Play one of our online games with your family and friends!
Don't forget to take a selfie at the end when you escape and tag us! #ExpeditionEscape
❤️

Marisa & Skylar
(Owners of Expedition Escape)
An escape room, or escape game, is a physical space where players have a time limit to solve a series of puzzles hidden within the themed room to reach a specific goal. A successful escape will require you to find hidden clues and solve challenging puzzles throughout the room. Teamwork and communication are key!
Each escape room has its own theme. Our highly innovative themes start with a story then fit together like pieces of a puzzle. But that's what they are – puzzles that you must solve in order to escape. "We are more mission-based rather than your typical escape room that just wants you to escape. For example, in The Candy Shop, the goal is to prove to your grandfather that you have wants it takes to run his candy empire and you have to actually make the recipe in order to succeed."